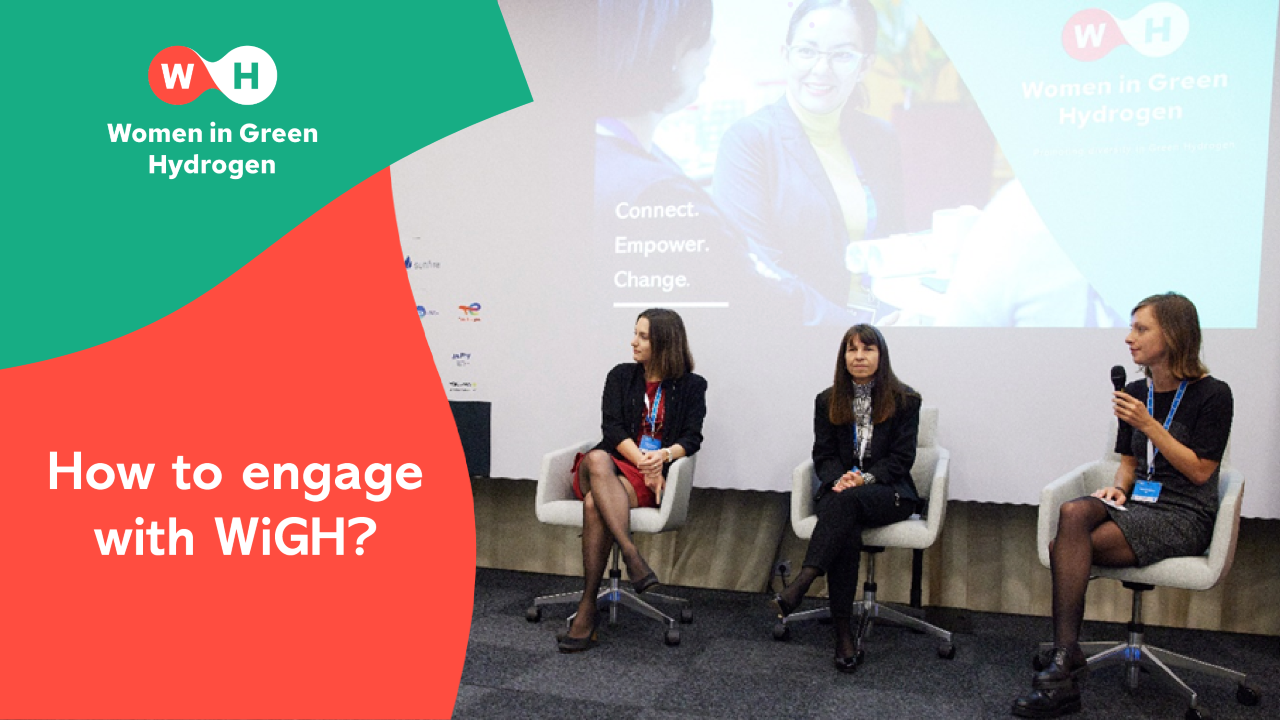 Promoting diversity in Green Hydrogen
Women in Green Hydrogen aims to build a community to foster knowledge exchange, connect women in green hydrogen, and create professional opportunities for our members.
Are you a woman working in green hydrogen?
Do you want to become a partner or collaborate with us?
WiGH aims to develop strong collaborative partnerships with organisations to enable and empower women in the sector. Connect with WiGH to:
Organise education and training programs: webinars, short-term courses, career support.
Advance your network: publish articles in journals, studies and papers.
Organise a Women in Green Hydrogen event: take a look at our Events Guidelines.
We want you to be part of the change towards a more inclusive and diverse sector.
Become a partner!
Are you an event organiser or journalist?
Use our expert database to find women speakers and experts for panels, keynotes, and interviews.
Directly reach out to our experts via their profiles.
Let us know if you find the expert database useful.
Share the database with your networks.
Increase women's representation at events while providing women in our network greater visibility and networking chances. Become an events partner!